Last November I was invited to participate in a exhibition at Museum of Art History in Lancaster titled, "Dark Progressivism: The Built Enviroment." These are a few film photos from opening night that I captured using my Konica C35 AF2 on Rite Aid 400 brand film. Enjoy!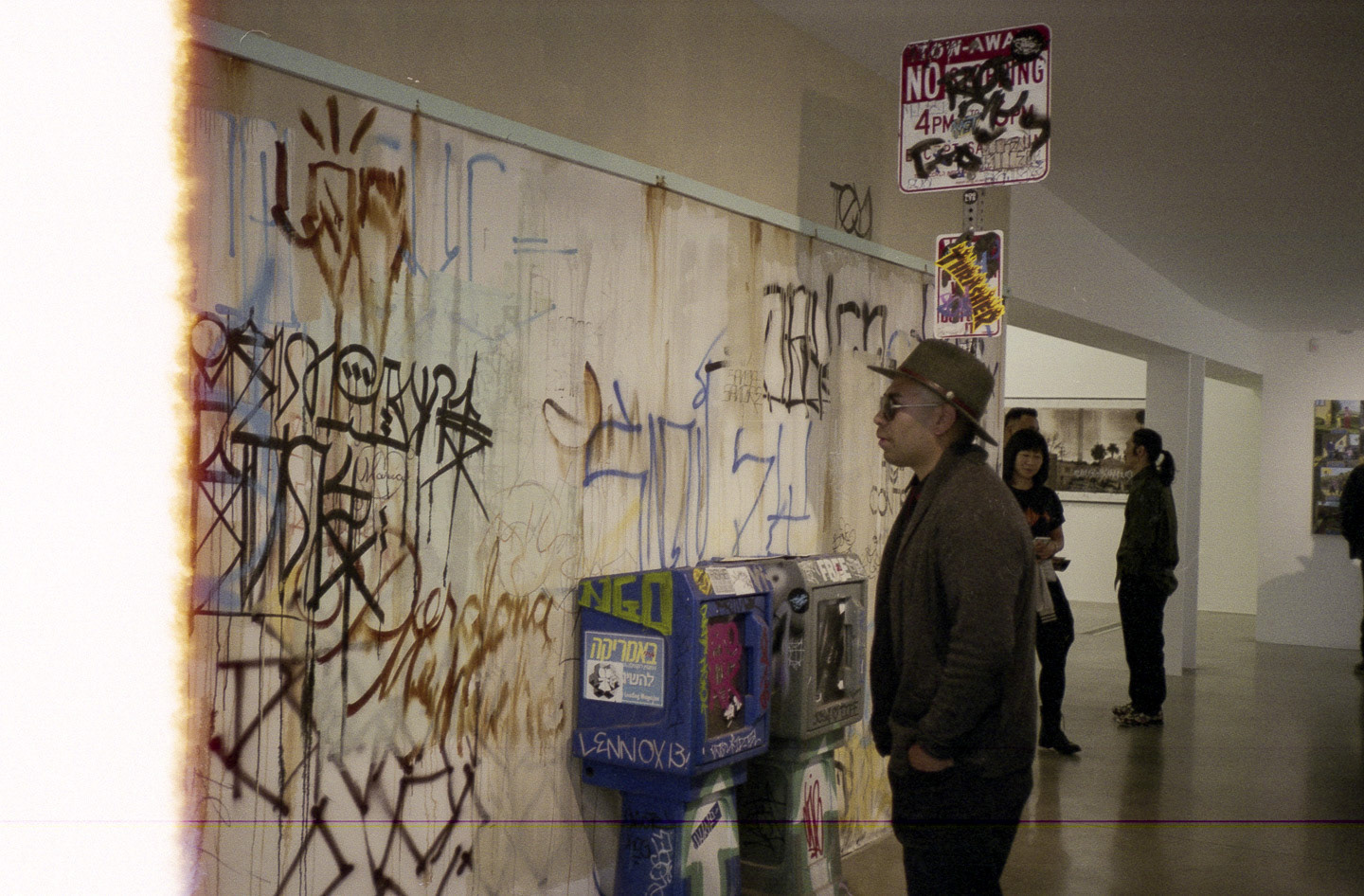 Curator Rodrigo Ribera d'Ebre taking a look at the installation by artist Joe "Prime" Reza.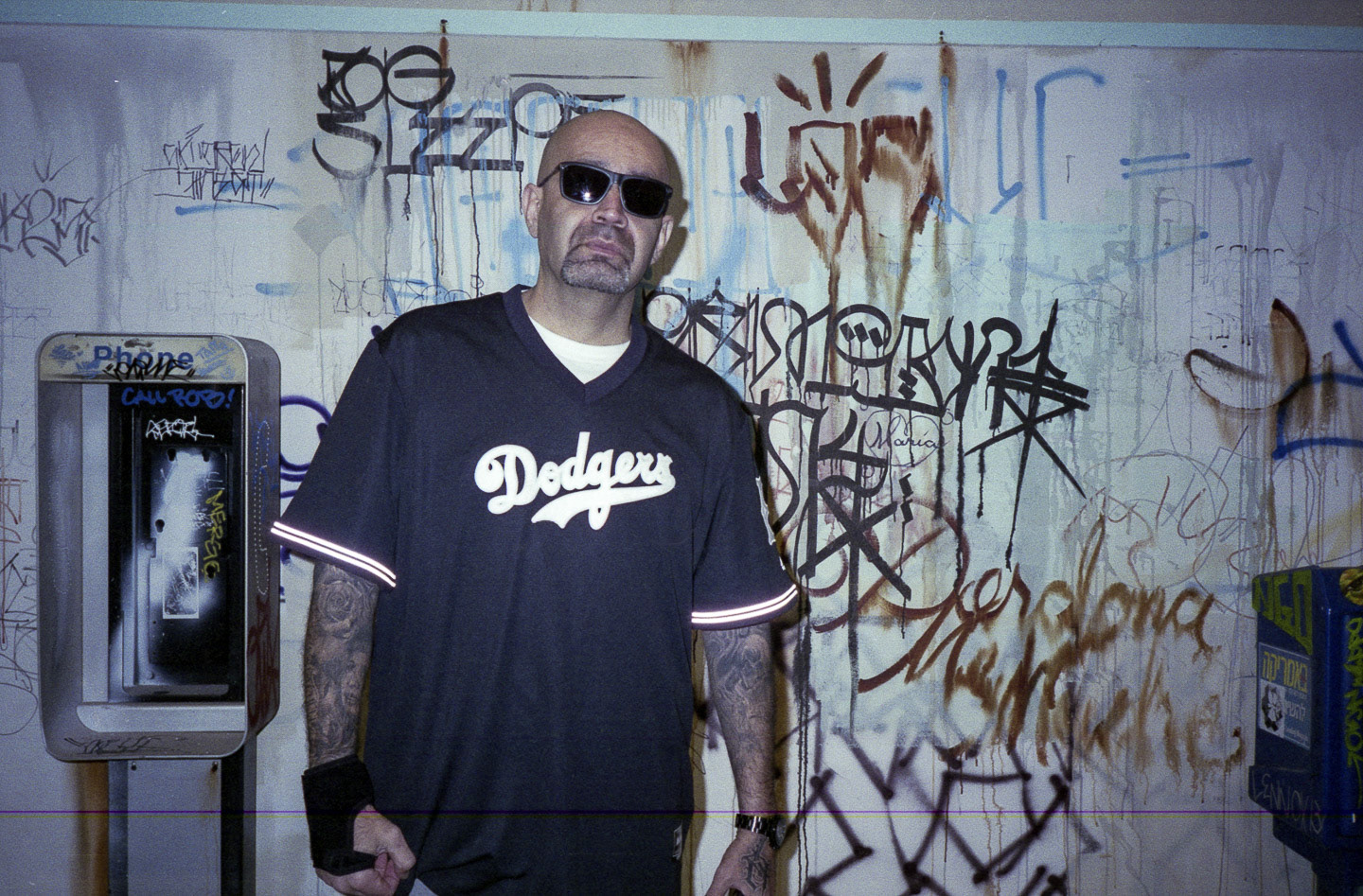 Here is a portrait of L.A. typographer / letterman David "Big Sleeps" Cavazos from the Pico-Union area of Los Angeles.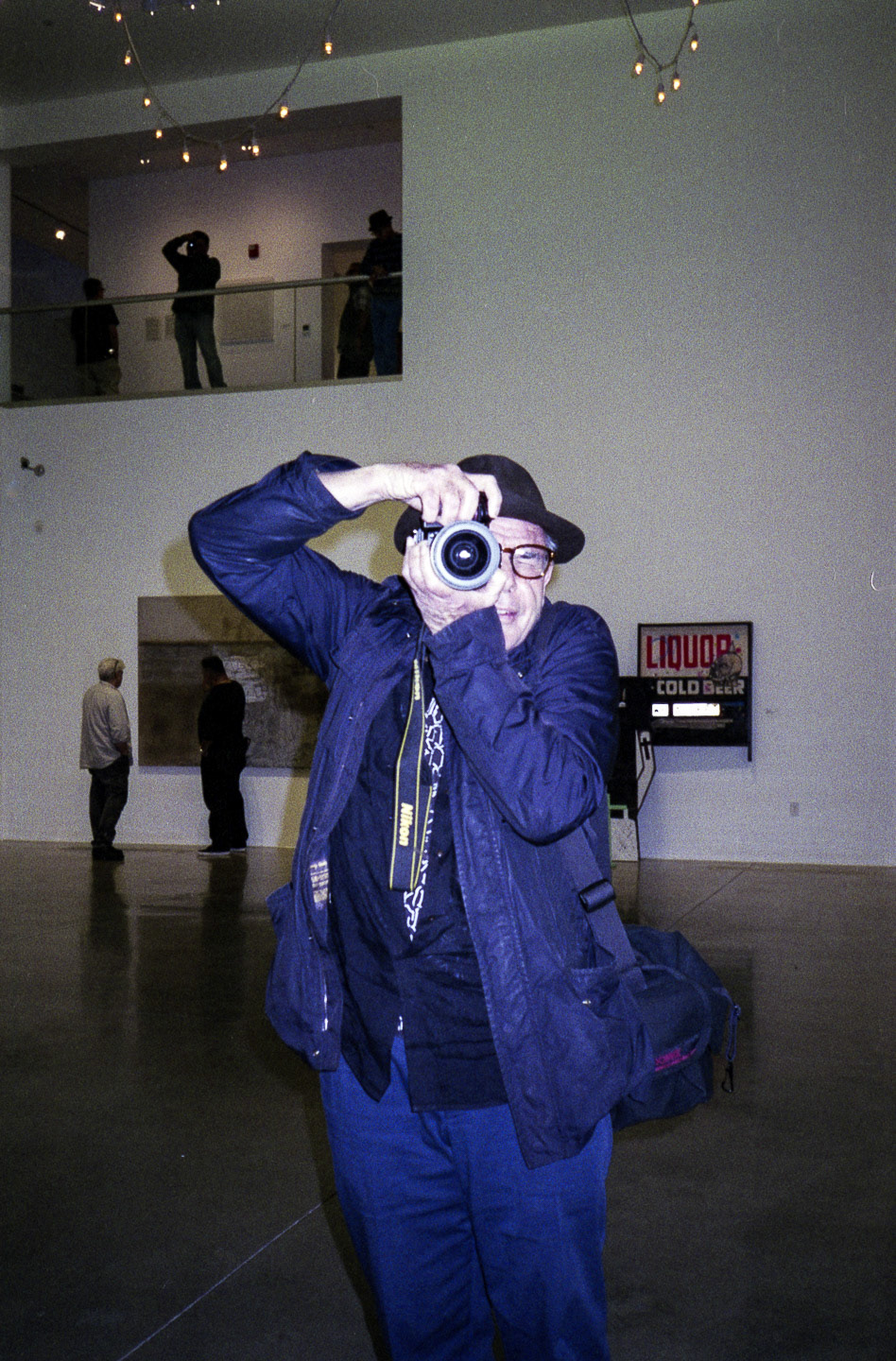 My portrait was taken by L.A. photographer Jim McHugh. To be in front of his lens is a real honor.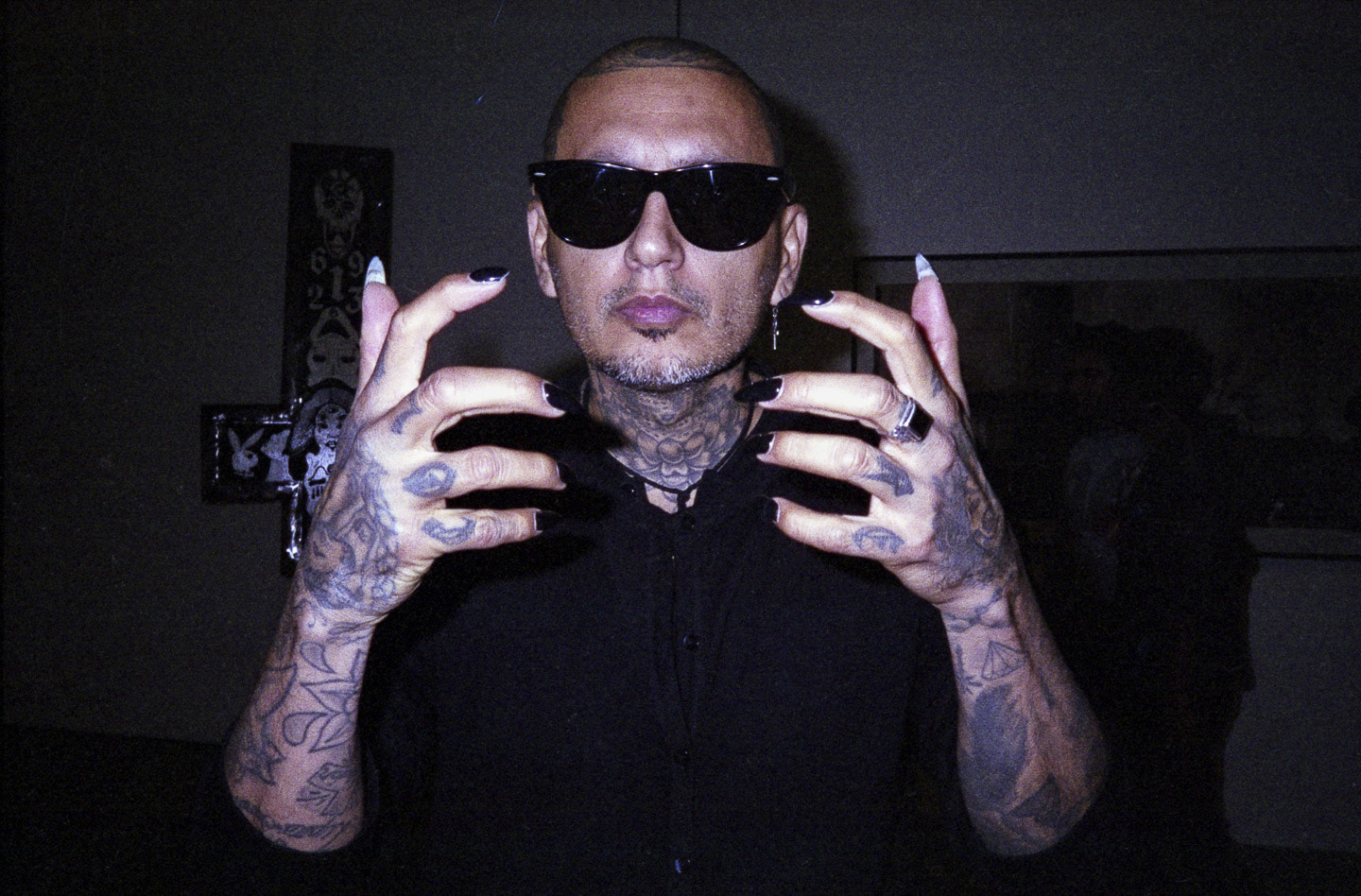 Musician / artist Rafael Reyes of the band Prayers was in attendance.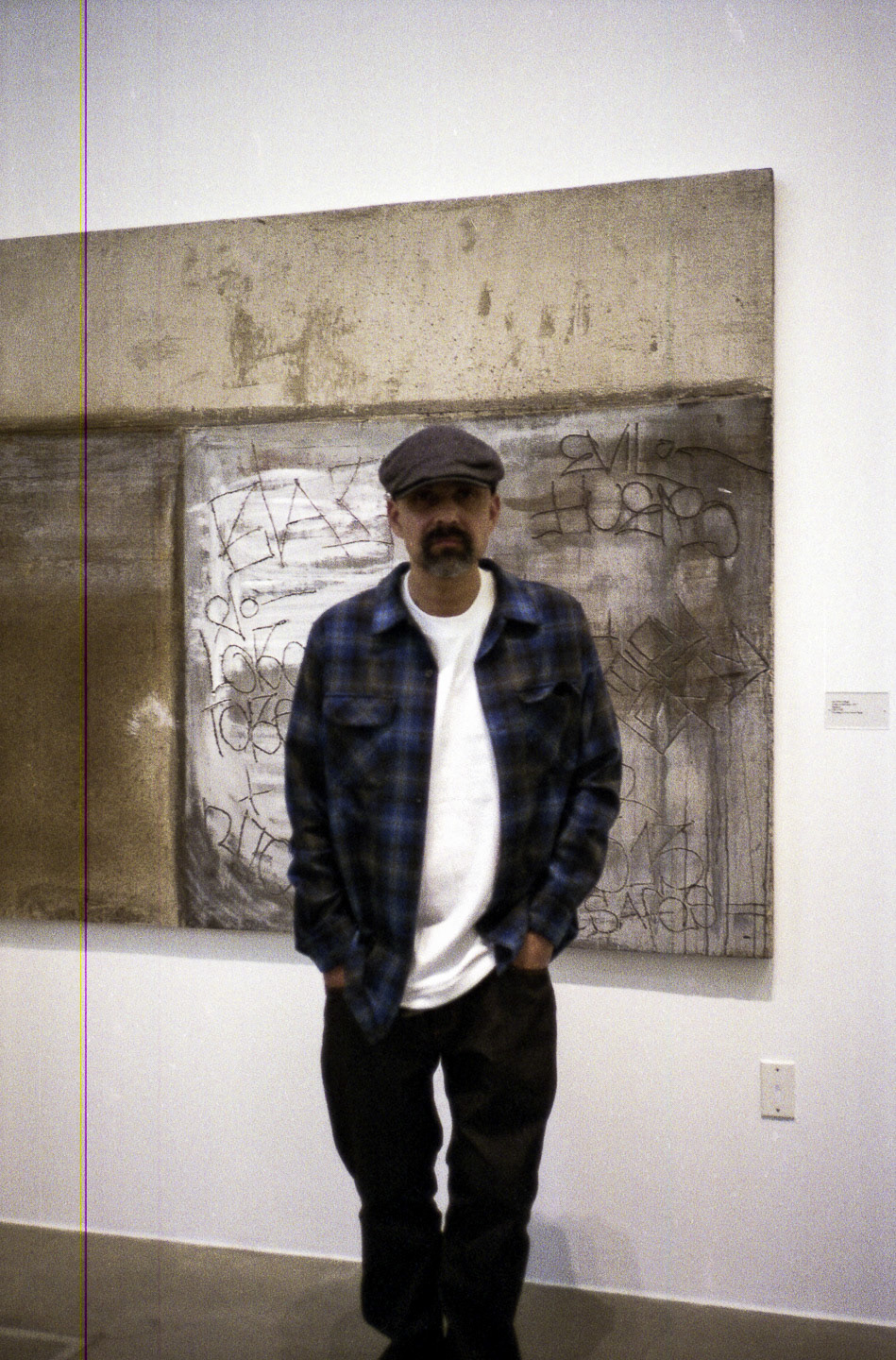 Joe "Prime" Reza in front of his piece at the opening. 
Even the DJ was having a great time. Cheers!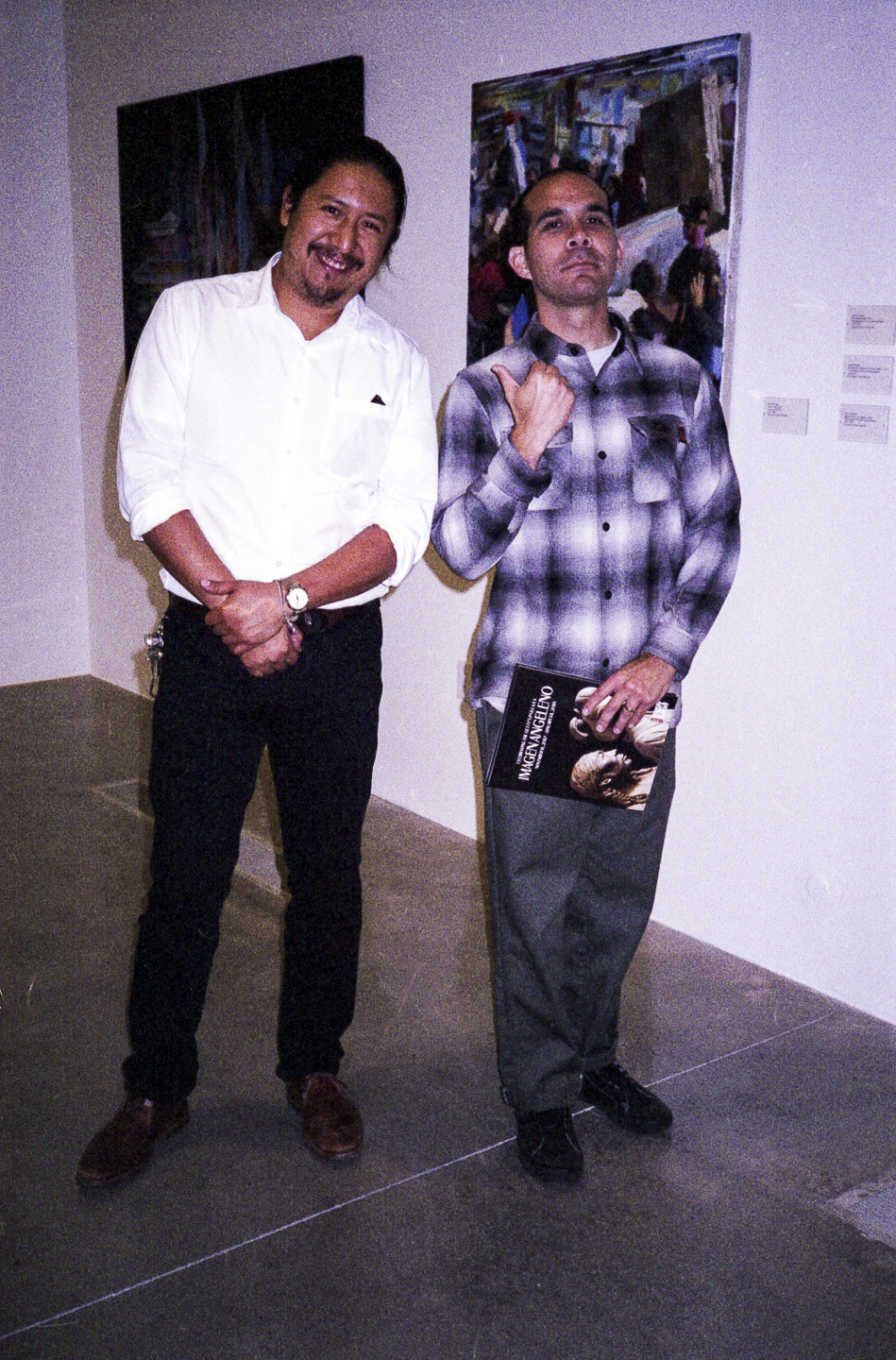 From left to right, artist Manuel Lopez and Michael Alvarez.